Developed by 3D Clouds | Release Date: November 5 2021
Platforms: Xbox One, PlayStation 4, Nintendo Switch and PC
---
Fast & Furious Spy Racers is switching lanes, racing straight from Netflix onto consoles and PC in the form of Fast & Furious Spy Racers: Rise of SH1FT3R. The first thing to say about the hands-off presentation at OG Unwrapped is that this packs a surprising amount of polish and detail.
---
---
The official synopsis for Fast & Furious Spy Racers: Rise of SH1FT3R reads;
"Get your spy gear ready and ride to victory in Fast & Furious: Spy Racers Rise of SH1FT3R! Your moment has come to join Tony Toretto as a Spy Racer in a racing tournament across the world – from LA to the Sahara Desert and beyond. Take on the role of a Spy Racer and battle against the resurgent criminal racing organization, SH1FT3R. Prove you're the best by racing across unique tracks with your gadgets and speeding through secret shortcuts. Personalize your car with unique skins and unlock new items within the game. Compete in couch co-op with a friend or play online with up to 5 other players. If you've ever wanted to be a hard-driving undercover spy, the Spy Racers want you!"
The visuals are striking and the attention to detail in each of the cars is very impressive. It hasn't been overdone to the point it is trying to look realistic but is still beautifully realised as more than a typical racer. It's slick, eye-catching and faithful to the show that inspired it.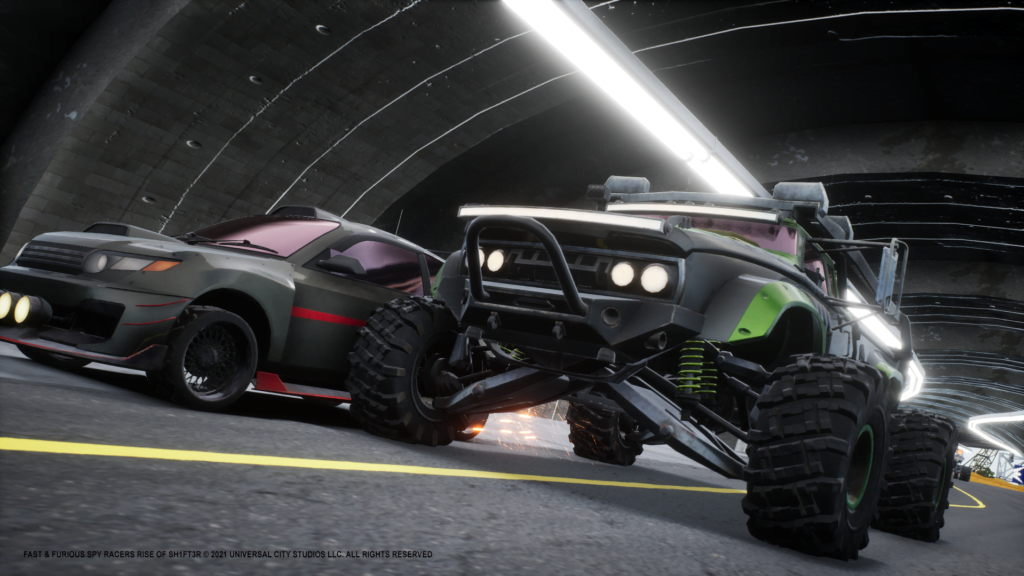 In between the missions the characters hang out in the hideout which can be customised by spending points earned in races. Unlocking new decorations, ornaments, signs and other things that bring the hideout to life is cool and offers a meaningful in-game marketplace variety that breathes life into the non-racing moments.
New characters and vehicle skins can also be unlocked. There is a decent amount of replay value on offer in this game which should keep players coming back for a while with satisfying rewards up for grabs.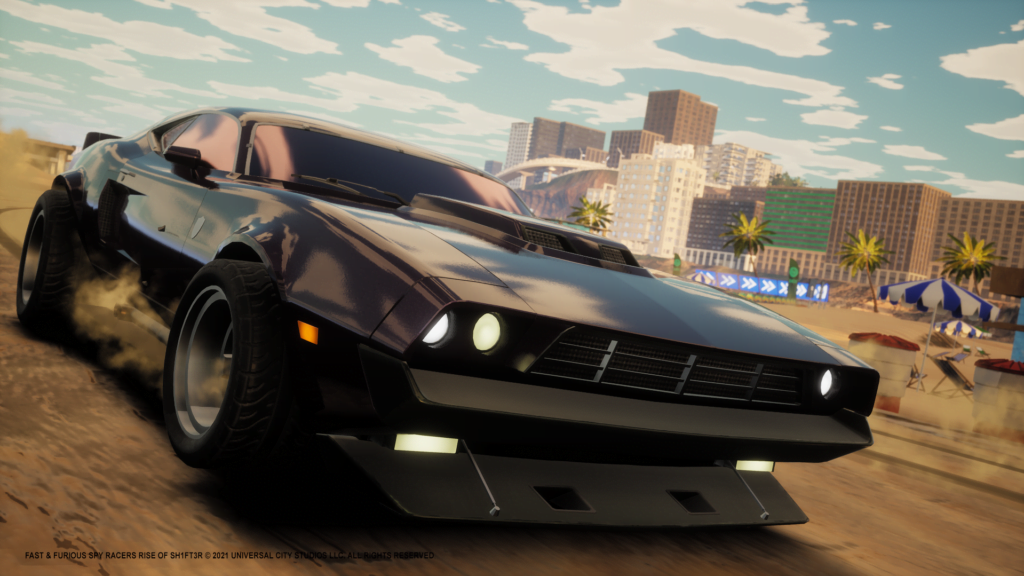 Each vehicle has its own unique abilities that look so fun to experiment with. The chaos in the races is exhilarating and suspiciously intense. The screen and track become full of carnage as the different vehicles unload their abilities, looking to provide some fun and wild challenges for players and their friends, either locally or online.
I'm personally not much of a car guy but there's something about these types of games that are so fun and wild, and I was positively curious after it was first announced. After seeing 30 minutes of gameplay, I'm definitely more interested in Fast & Furious Spy Racers: Rise of SH1FT3R than I was heading in.
---
To keep up with everything Outright Games you can follow them at the links below;