2020 was a weird year but one thing that remained constant was a steady flow of amazing games. Packed with sequels, remakes, remasters and new IPs, 2020 delivered what was, for me, one of the strongest years of quality titles.
What I have prepared in this article are my personal favourite games of the year for Xbox, PlayStation, Indie and Multiplatform categories.
---
Best Xbox Game
Ori and the Will of the Wisps
Honourable Mention: Gears Tactics
Ori and the Will of the Wisps released back in March, a sequel to 2015's excellent Ori and the Blind Forest. This platformer boasts some of the most breathtaking and enchanting visuals and packs in an emotional narrative. With some excellent new gameplay mechanics that result in an overall incredible experience, Ori and the Will of the Wisps was the most enjoyable Xbox title I played in 2020.
Ori and the Will of the Wisps is available with Xbox Game Pass.
For my review of Ori and the Will of the Wisps, click HERE.
---
Best PlayStation Game
The Last of Us: Part II
Honourable Mention: Ghost of Tsushima
2013 saw the release of the critically acclaimed The Last of Us on PlayStation 3. 7 years later and the highly anticipated sequel stormed onto the PlayStation 4 and delivered an emotionally charged, shocking and ultimately thrilling narrative that threw out any preconceived concept of good versus bad. The powerful and tragic cycle of violence was ever-present throughout the highly divisive story that I personally believe was heavily influenced by their perspective of their experience. By a landslide The Last of Us: Part II is the only experience I had on PlayStation this year that was memorable, thought provoking and worth revisiting.
For my review of The Last of Us: Part II, click HERE.
---
Best Indie Game
New Super Lucky's Tale
Honourable Mention: Pumpkin Jack – for my review, click HERE.
Masterfully invoking treasured nostalgic memories of classic 3D platforming adventures from yesteryear while also creating an incredibly charming world of its own, New Super Lucky's Tale beautifully packages 2017's Super Lucky's Tale with all of its DLC in an absolute masterpiece of the genre. Lucky is as playful as protagonists come and oozes the iconic charm that have made Mario, Sonic the Hedgehog and Crash Bandicoot mascots for their brands. New Super Lucky's Tale is a wonderful experience that can be enjoyed by children and adults alike. Having played this game at 29 years old I can safely proclaim that I haven't played a game that made me feel the way this did since Sonic the Hedgehog 2, the game that shaped my life and directed me towards looking at video games as something more than just a fun activity. Lucky is a brand just waiting to happen and whatever the future holds for this adorable fox, I for one will be there every step of the way.
For my review of New Super Lucky's Tale, click HERE.
---
Best Multi-Platform Game
Assassin's Creed: Valhalla
Honourable Mention: Immortals: Fenyx Rising – for my review, click HERE.
Norse mythology and the Animus turned out to be a perfect match in Assassin's Creed: Valhalla. The series has never looked more incredible than on the Xbox Series X, with Valhalla also serving as a launch title for the next generation of consoles. It's story may have been shorter and rooted in political themes but the world it offered for exploration was nothing short of breathtaking. Venturing to the mythical realms of Asgard and Jotunheim, as well as being able to wield the mighty Mjolnir that belonged to Thor, continued the trend of Assassin's Creed's recent outings in embracing the mythology and allowing for more magical and exciting side adventures. By the time the credits rolled the future has never been left more open for the eternal struggle between the Brotherhood and the Templars, and of Valhalla is anything to go by, Assassin's Creed may still have its best days ahead of it.
For my review of Assassin's Creed: Valhalla, click HERE.
---
Those were my favourite games from those categories and it was incredibly difficult to pick just a single title.
One of the most enjoyable games I played this year was Marvel's Avengers (my review can be found HERE). I have continued to play this almost daily since it launched in September and have thoroughly enjoyed maxing all of my characters out and since I unlocked all of the Achievements very early on Xbox, I was the 3rd player to do so, the only reason I continue to return with literally nothing left to do is because I personally enjoy playing it just for the fun of it. I look forward to it's future with new heroes, villains and stories but while I enjoy it as much as I do, it didn't quite make the cut for the 5 best games I played this year.
Without further ado, the Top 5 Games of the Year that personally gave me the most enjoyable experiences can be found below!
---
Game of the Year – Top 5
Honourable Mentions: Marvel's Avengers, Pumpkin Jack and Nexomon: Extinction (my review can be found HERE)
#5
Ori and the Will of the Wisps 
---
#4
New Super Lucky's Tale
---
#3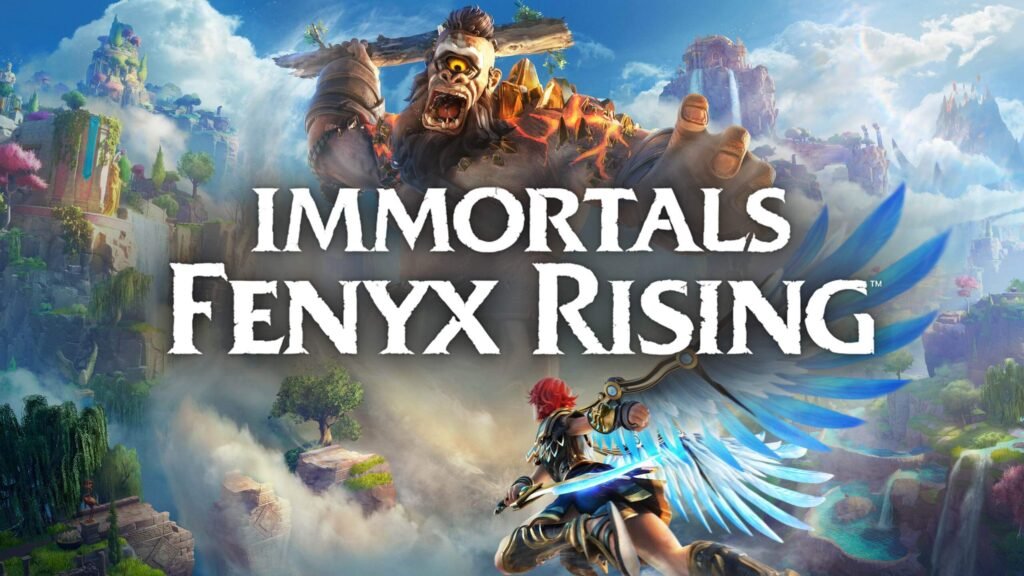 Immortals: Fenyx Rising
---
#2
Assassin's Creed: Valhalla
---
#1
The Last of Us: Part II
Having played every major release of 2020 (with a notable exception of Yakuza: Like a Dragon) there is no other experience that has, in whatever way, shape or form, stayed with me with such dominance than The Last of Us: Part II.
Despite all of the controversy, to me personally, I have not had a more flawless experience that gripped me emotionally and actively engaged me throughout its 20 odd hour narrative than this one game.
I'm proud to have call this one of the very best games I have ever played, regardless of how unpopular an opinion it may be. Visually breathtaking, thought provoking and outright thrilling, The Last of Us: Part II is the Games of DAYNE Game of the Year 2020.
---
With such an incredible year of games behind us I am so excited for what's to come and to see if there is anything in 2021 that can command my attention the way The Last of Us: Part II has.
Finally, I'd like to thank everyone who has jumped on board the Games of DAYNE train this year and supported me in any manner through my website, Facebook or Twitter profiles. I sincerely appreciate the feedback and attention you've shared with me and I look forward to upping my game, increasing my output and most importantly do my best to justify the support you've given me so far.
Thank you.